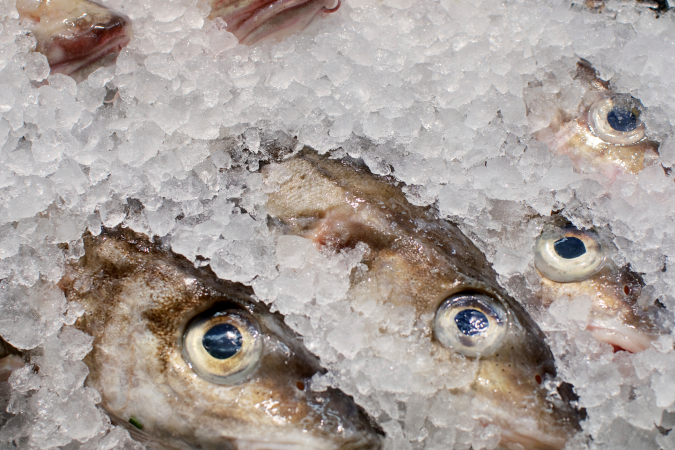 Our fleet of vessels harvest scallop and groundfish in Atlantic Canadian waters year-round, although some species are occasionally limited due to area closures and seasonal regulations. We are proud of our vessels along with our experienced captains and crews, who work hard to consistently land quality seafood products. Combined with our Canadian Food Inspection Agency (CFIA) certified facility and skilled production staff who diligently process and pack to various specifications, this allows us to supply our clients with products that consistently meet or exceed their expectations.
Although the majority of our harvesting operations are sea scallop (Placopecten magellanicus) and haddock (Melanogrammus aeglefinus), we do not limit our production and sales to those species. Our multispecies groundfish vessels will also occasionally land atlantic cod (Gadus morhua), pollock (Pollachius virens), redfish (Sebastes Fasciatus/Sebastes Mentella), white hake (Urophycis tenuis), winter flounder (Pseudopleuronectes americanus), witch flounder (Glyptocephalus cynoglossus), yellowtail flounder (Limanda ferruginea), american plaice (Hippoglossoides platessoides), silver hake (Merluccius bilinearis), monkfish (Lophius americanus) and atlantic halibut (Hippoglossus hippoglossus) throughout the year. We also acquire fish for production from other harvesters and also import various seafood products. We are able to meet most of your seafood requirements and look forward to hearing from you.
For product inquiries contact Laure O'Neil or Glenn Wadman by email or at 902-245-6528.